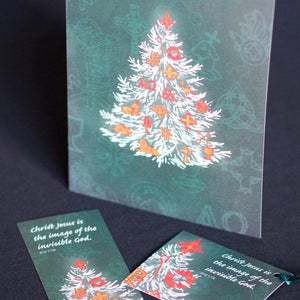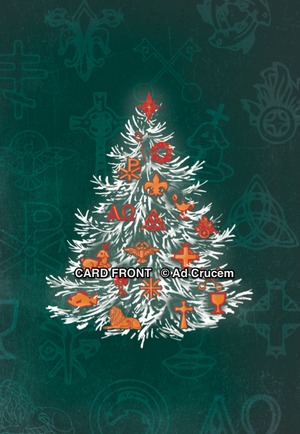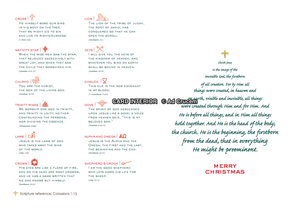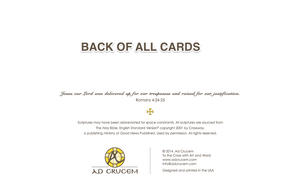 Assorted Greeting Cards
Ad Crucem Christmas Christmon Tree Card
A Christmas tree brimming with Christmons. The inside of the card provides scripture references for 12 of the Christmons on the tree, and how each of them are symbolic of Christ. The card culminates with Colossians 1:15, Christ Jesus is the image of the invisible God, the firstborn of all creation.
Includes

:
Original design exclusive to Ad Crucem.

Cross-focused, Christ-centered scriptures that confess the one true faith.

5"x7" card printed on premium paper stock milled in upstate New York.

Printed in Denver, Colorado at a G7 & Green Certified facility.

Individual cards sold are protected with a plastic sleeve and includes:

bookmark,

gift tag, and

envelope.

Bulk orders are not packaged individually

Conceived, designed, sourced and printed in the USA.
We can customize any order to suit your preferences, including providing a selection of different cards in various quantities. Please contact us at info@adcrucem.com or call +1 (720) 437-1104 with your requirements.
---