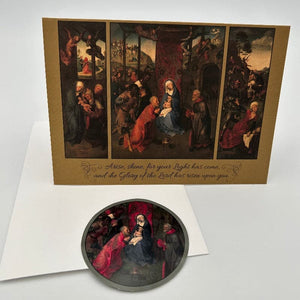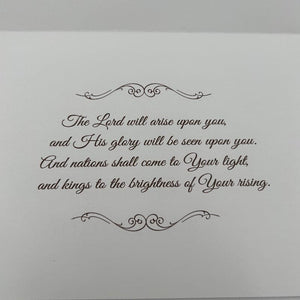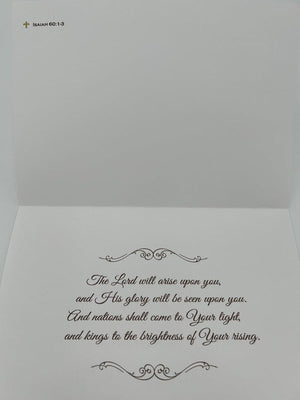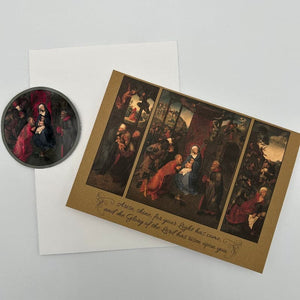 Assorted Greeting Cards
Ad Crucem Christmas Card Nations Shall Come
Arise, shine, for your light has come,
and the glory of the 

Lord

 has risen upon you.
The 

Lord

 will arise upon you,
and his glory will be seen upon you.
3 

And nations shall come to your light,
and kings to the brightness of your rising.
Image "The Adoration of the Magi" by Hugo Van Der Goes, Hermitage Museum, Public Domain
Individual cards sold are protected with a plastic sleeve and include
 an 
envelope and sticker.
---