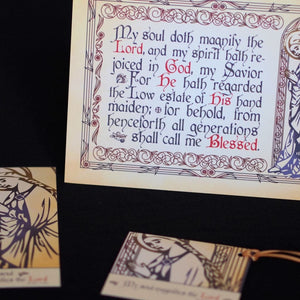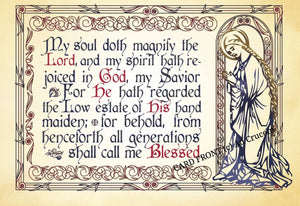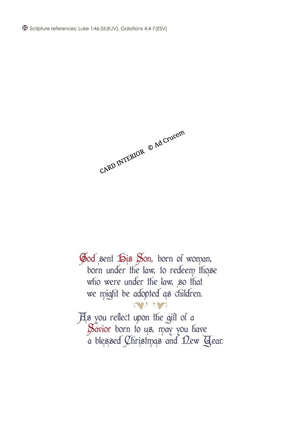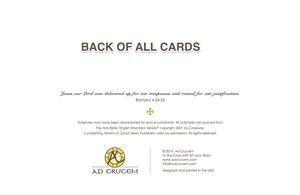 Assorted Greeting Cards
Ad Crucem Christmas Card Magnificat
This card celebrates the visit by the Angel Gabriel to the virgin Mary, and her prayer of praise to her Lord and Saviour, in Luke 1:46.
As you reflect upon the gift of a Savior born to us, may you have a blessed Christmas and New Year.
Includes

:
Original design exclusive to Ad Crucem.

Cross-focused, Christ-centered scriptures that confess the one true faith.

5"x7" card printed on premium paper stock milled in upstate New York.

Printed in Denver, Colorado at a G7 & Green Certified facility.

Individual cards sold are protected with a plastic sleeve and includes:

bookmark,

gift tag, and

envelope.

Bulk orders are not packaged individually

Conceived, designed, sourced and printed in the USA.
We can customize any order to suit your preferences, including providing a selection of different cards in various quantities. Please contact us at info@adcrucem.com or call +1 (720) 437-1104 with your requirements.
---