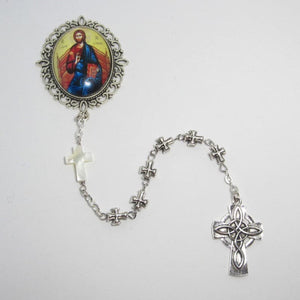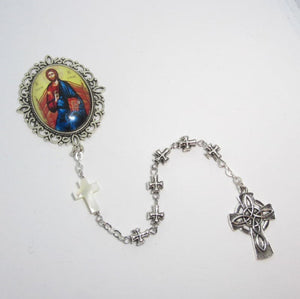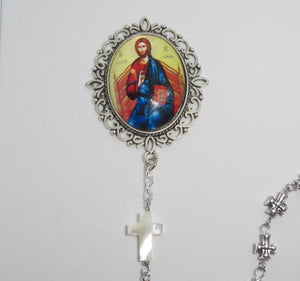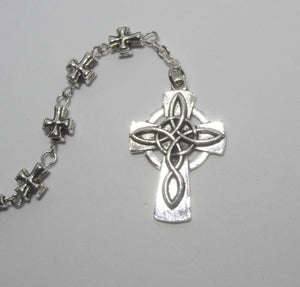 Kelly's Eight Crosses Chaplet
-"Eight crosses" chaplet: This unique prayer chaplet includes a total of eight crosses! The pendant is a cross with a Celtic knot pattern. There are six metal cross beads and a seventh mother-of-pearl cross bead. The large (2 1/4") oval glass-dome color picture is of Christ the King. This set of prayer beads measures 10.5" long; a very substantial set with a good weight. Silver tone.  

Please note: Kelly Klages' products ship from Canada, please allow 2-4 weeks for delivery. 
---