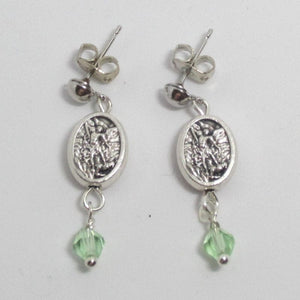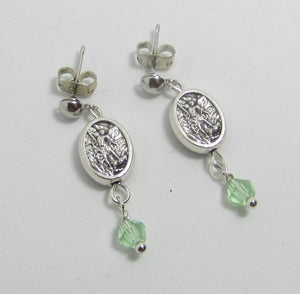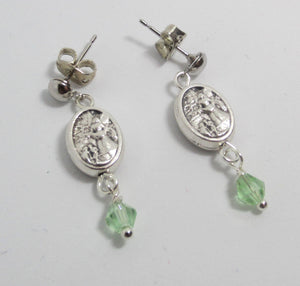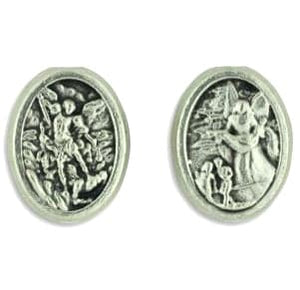 Kelly's Angel Earrings
These silver tone earrings have a small, round stud and a scant 1" dangle. They are made with small metal beads with tiny detail of the archangel Michael defeating the devil on one side, and a guardian angel watching over two small children on the other. These beads can be turned so that either side can be shown when worn.The earrings are finished with small crystals of a pale spring green. Lots of detail in a very small space!
Note: This item ships from Canada. Allow up to 3 weeks to clear customs.
---