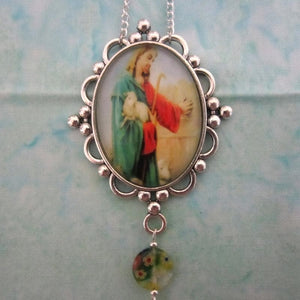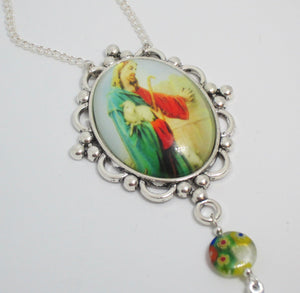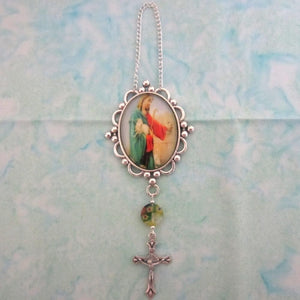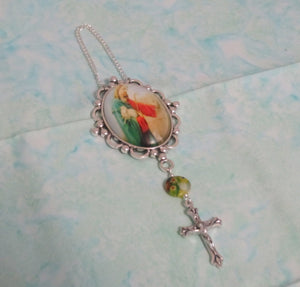 Good Shepherd Ornament - Large
Note: This item ships from Canada, allow 2 - 3 weeks to clear customs. 
This ornament features an extra-large, oval, silver-tone filigree setting with a full-color picture cameo of Jesus as the Good Shepherd. Hanging down from the filigree setting is a round, coin-shaped millefiori bead of various hues that pick up the colors of the cameo, and a silver crucifix. This "pendant" part of the ornament is 4.5" in length, and the small chain hanger extends it an extra 2" when held at the top. I can replace the chain hanger with a 25" silver-tone necklace with lobster clasp for an extra $12.
---