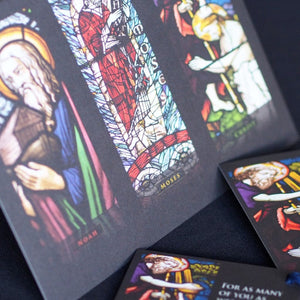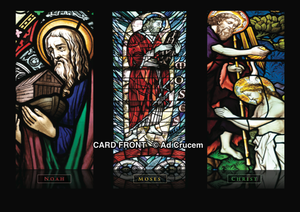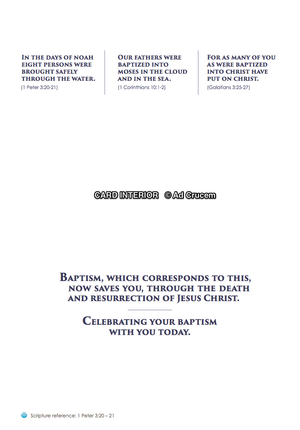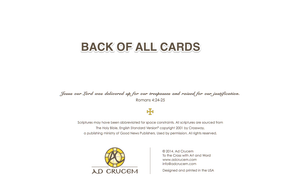 Ad Crucem Baptism Noah, Moses, Christ
A card that proclaims the truth of Baptism - Word and Water are a sacrament to wash away our sins! This card reflects what we are told in 1 Peter 3, and 1 Corinthians 10, that Noah and Moses were types and shadows of Christ. Their being saved through water was a foreshadowing of our baptism into Christ's death and being raised to new life in His resurrection as described in Romans 6.
Includes

:
Original design exclusive to Ad Crucem.

Cross-focused, Christ-centered scriptures that confess the one true faith.

5"x7" card printed on premium paper stock milled in upstate New York.

Printed in Denver, Colorado at a G7 & Green Certified facility.

Individual cards sold are protected with a plastic sleeve and includes:

bookmark,

gift tag, and

envelope.

Bulk orders are not packaged individually

Conceived, designed, sourced and printed in the USA.
We can customize any order to suit your preferences, including providing a selection of different cards in various quantities. Please contact us at info@adcrucem.com or call +1 (720) 437-1104 with your requirements.
---