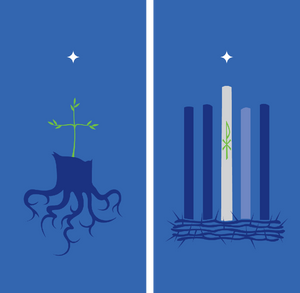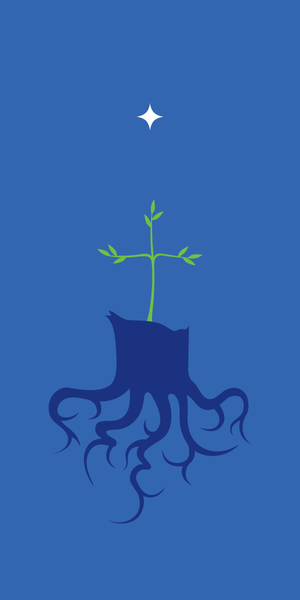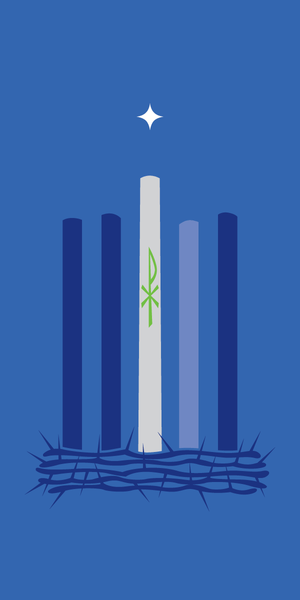 Scapegoat Studio Advent Blue Banner Set
Scapegoat Studios brings the promise of Isaiah 11 to mind with this beautiful Advent banner. Choose from blue or purple.
There shall come forth a shoot from the stump of Jesse, and a branch from his roots shall bear fruit. And the Spirit of the LORD shall rest upon him, the Spirit of wisdom and understanding, the Spirit of counsel and might, the Spirit of knowledge and the fear of the LORD. (Isaiah 11:1-2 ESV)
These original banner designs are dye sublimated onto polyester fabric that hangs nicely and has a satin luster to it. Banners are 3 x 6' (36 x 72") including a 2" pole pocket at the top. Banners are not hemmed; a heated blade is used on the edges to prevent fraying. Standard turnaround is 2-3 weeks. 
Please note: this item only ships to the USA.
Free Shipping
---