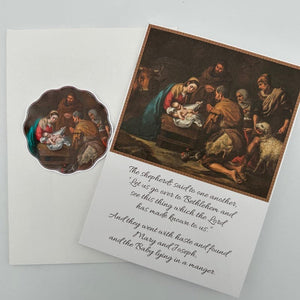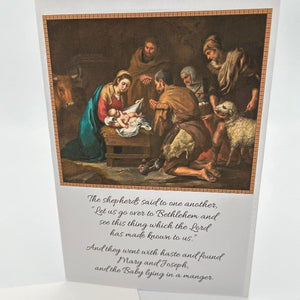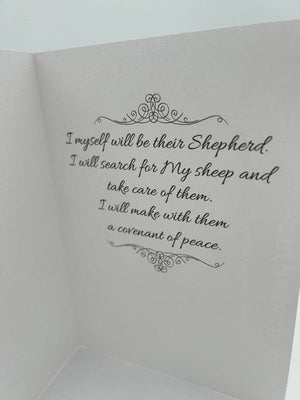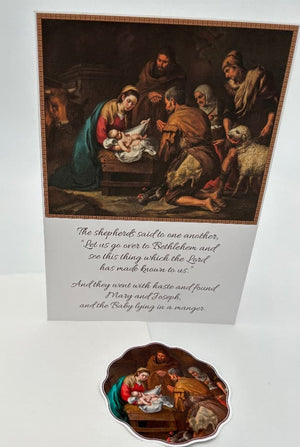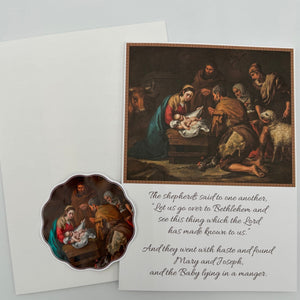 Ad Crucem Christmas Card Adoration of the Shepherds
The shepherds said to one another, 
"Let us go over to Bethlehem and see this thing 
which the Lord has made known to us."
And they went with haste and found 
Mary and Joseph, and the Baby lying in a manger. 
I myself will be their Shepherd. 
I will search for My sheep and take care of them.
I will make with them a covenant of peace
Ezekiel 34:11,25
Individual cards sold are protected with a plastic sleeve and include
 an 
envelope and matching sticker.
Image: The Adoration of the Shepherds, by Bartolomé Esteban Perez Murillo, Museo Del Prado, Public Domain. 

---