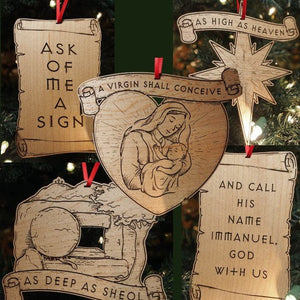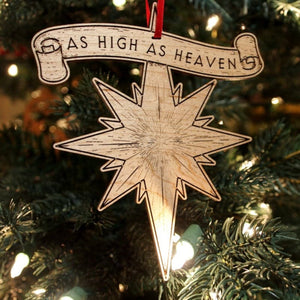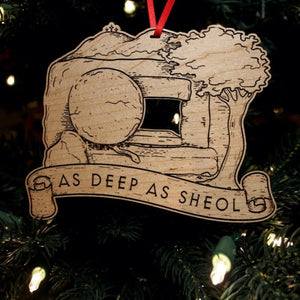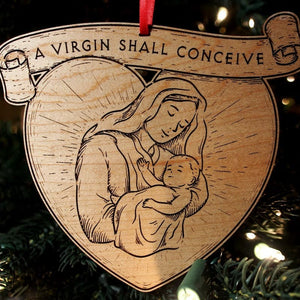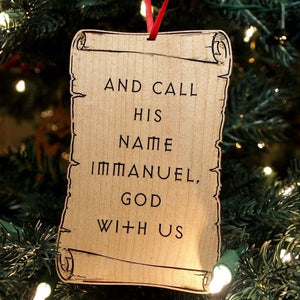 Ad Crucem Ask of Me Ornament Series
An ornament series in celebration of the Isaiah 7 prophesy and the fulfillment thereof in Matthew 1. 
"Again the Lord spoke to Ahaz, "Ask the Lord your God for a sign, whether in the deepest depths or in the highest heights."
But Ahaz said, "I will not ask; I will not put the Lord to the test."
Then Isaiah said, "Hear now, you house of David! Is it not enough to try the patience of humans? Will you try the patience of my God also? Therefore the Lord himself will give you a sign: The virgin will conceive and give birth to a son, and will call him Immanuel." (Isaiah 7:10-14)
Dimensions: each ornament is about 5" long or wide, depending on the ornament. 
---