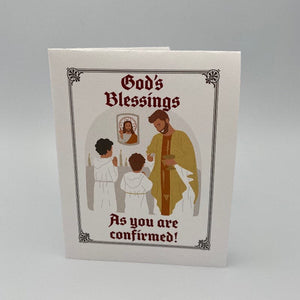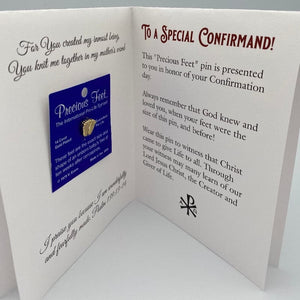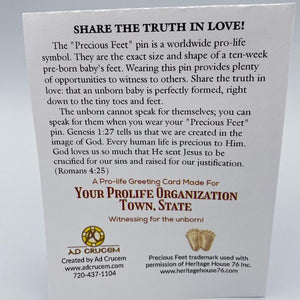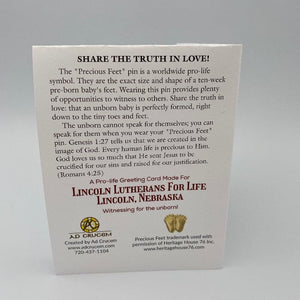 Church Supply
Ad Crucem Lutherans For Life Confirmation Card
Ad Crucem has produced a confirmation card for Lutherans for Life to use to send to Confirmands in their districts. This is a letter size card folded into 4, it will ship flat and be folded by the recipient. 
Please note: The Precious Feet Pin is a trademark of Heritage House 76. Our cards do not include the pins. To purchase the pin, please contact www.heritagehouse76.com, and they can assist you with your purchase. 
Note: Envelopes are not included with this order. 
---