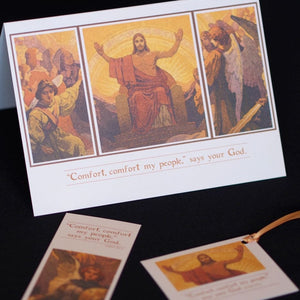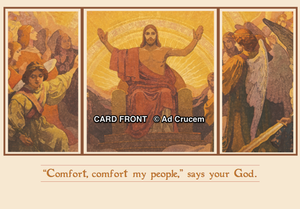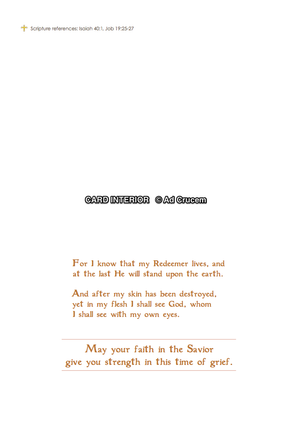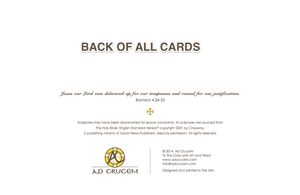 Assorted Greeting Cards
Ad Crucem Condolence - Comfort, Comfort My People
Through times of bereavement, the Christian still has the hope of the Resurrection. ÊThe inside of the card reflects Job's beautiful statement of faith "For I know that my Redeemer lives, and at the last He will stand upon the earth."
Includes

:
Original design exclusive to Ad Crucem.

Cross-focused, Christ-centered scriptures that confess the one true faith.

5"x7" card printed on premium paper stock milled in upstate New York.

Printed in Denver, Colorado at a G7 & Green Certified facility.

Individual cards sold are protected with a plastic sleeve and includes:

bookmark,

gift tag, and

envelope.

Bulk orders are not packaged individually

Conceived, designed, sourced and printed in the USA.
We can customize any order to suit your preferences, including providing a selection of different cards in various quantities. Please contact us at info@adcrucem.com or call +1 (720) 437-1104 with your requirements.
---